Crossword solutions & Synonyms for


Obsolete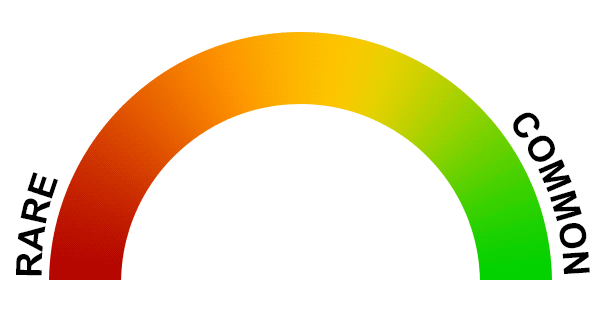 7 January 2021
Last seen in: The Mirror Classic
We found 91 answers for the crossword clue 'Obsolete', the most recent of which was seen in the The Mirror Classic.
This clue looks to be a standard clue as in it's a NON-CRYPTIC crossword based on the publications in which we have recently seen it.
We have given Obsolete a popularity rating of 'Very Common' because it has featured in a numerous crossword publications and has multiple answers.
As well as being a clue we've also seen Obsolete as an answer itself some 91 times.
Obsolete is a single word clue made up of 8 letters.
We most recently saw this clue in 'The Mirror Classic' on Wednesday, 16 September 2020 with the answer being DATED, we also found DATED to be the most popular answer for this clue.
We've seen this clue in the following publications:
Definitions and usage
Before we get to our crossword answers for 'Obsolete', take a look at the definitions and example uses below, sometimes these help you think of different words or phrases that are common to 'Obsolete' and give you a hint.
No longer in use; "obsolete words"
Crossword Answers
3 Letters
AGO


Gone by; or in the past; "two years ago"; "`agone' is an archaic word for `ago'"
OLD
Just preceding something else in time or order; "the previous owner"; "my old house was larger"
OUT
(baseball) a failure by a batter or runner to reach a base safely in baseball; "you only get 3 outs per inning"
4 Letters
DATE


Sweet edible fruit of the date palm with a single long woody seed
DEAD
People who are no longer living; "they buried the dead"
GONE


Destroyed or killed; "we are gone geese"
LOST


People who are destined to die soon; "the agony of the doomed was in his voice"
OVER


At or to a point across intervening space etc.; "come over and see us some time"; "over there"
PASS
Success in satisfying a test or requirement; "his future depended on his passing that test"; "he got a pass in introductory chemistry"
PAST


A verb tense that expresses actions or states in the past
TIME


The continuum of experience in which events pass from the future through the present to the past
5 Letters
DATED
Marked by features of the immediate and usually discounted past
MUSTY


Covered with or smelling of mold; "moldy bread"; "a moldy (or musty) odor"
PASSE
Out of fashion; "a suit of rather antique appearance"; "demode (or outmoded) attire"; "outmoded ideas"
6 Letters
BYGONE


Well in the past; former; "bygone days"; "dreams of foregone times"; "sweet memories of gone summers"; "relics of a departed era"
BYPAST


Well in the past; former; "bygone days"; "dreams of foregone times"; "sweet memories of gone summers"; "relics of a departed era"
DEMODE


Out of fashion; "a suit of rather antique appearance"; "demode (or outmoded) attire"; "outmoded ideas"
GONEBY

LAPSED


No longer active or practicing; "a lapsed Catholic"
NOMORE


Not now; "she is no more"
OLDHAT

PASSED

RUNOUT


Flow, run or fall out and become lost; "The milk spilled across the floor"; "The wine spilled onto the table"
UNUSED


Not yet put into use; "we bought an unused car for a change"
7 Letters
ABJURED

ANCIENT


A very old person
ANTIQUE


An elderly man
ARCHAIC
Little evolved from or characteristic of an earlier ancestral type; "archaic forms of life"; "primitive mammals"; "the okapi is a short-necked primitive cousin of the giraffe"
DEFUNCT


No longer in force or use; inactive; "a defunct law"; "a defunct organization"
DISUSED
No longer in use; "obsolete words"
ELAPSED


(of time) having passed or slipped by; "elapsed time"
EXPIRED


Having come to an end or become void after passage of a period of time; "an expired passport"; "caught driving with an expired license"
EXTINCT
(of e.g. volcanos) permanently inactive; "an extinct volcano"
GONEOUT

HASBEEN

OLDTIME

OUTWORN
PASTUSE

RETIRED


No longer active in your work or profession
WORNOUT


Drained of energy or effectiveness; extremely tired; completely exhausted; "the day's shopping left her exhausted"; "he went to bed dog-tired"; "was fagged and sweaty"; "the trembling of his played out limbs"; "felt completely washed-out"; "only worn-out horses and cattle"; "you look worn out"
WOUNDUP


Brought to a state of great tension; "all wound up for a fight"
8 Letters
ARCHAISM


The use of an archaic expression
DECREASE


The act of decreasing or reducing something
DEPARTED


Someone who is no longer alive; "I wonder what the dead person would have done"
DESERTED


Forsaken by owner or inhabitants ; "weed-grown yard of an abandoned farmhouse"
DONEWITH


Having no further concern with; "he was through with school and he was through with family"- John Dos Passos; "done with gambling"; "done with drinking"
FINISHED


(of skills or the products of skills) brought to or having the greatest excellence; perfected; "a dazzling and finished piece of writing"; "a finished violinist"
HASBEENS

OBSOLETE


No longer in use; "obsolete words"
OLDTIMEY

OUTDATED
Old; no longer valid or fashionable; "obsolete words"; "an obsolete locomotive"; "outdated equipment"; "superannuated laws"; "out-of-date ideas"
OUTMODED
Out of fashion; "a suit of rather antique appearance"; "demode (or outmoded) attire"; "outmoded ideas"
OUTOFUSE


Closed to traffic; "the repaving results in many blocked streets"
RESIGNED

TIMEWORM

VANISHED


Having passed out of existence; "vanished civilizations"
9 Letters
ABANDONED


Free from constraint; "an abandoned sadness born of grief"- Liam O'Flaherty
ANTIQUATE


Give an antique appearance to; "antique furniture"
BLOWNOVER

DISCARDED


Thrown away; "wearing someone's cast-off clothes"; "throwaway children living on the streets"; "salvaged some thrown-away furniture"
FORGOTTEN


Not noticed inadvertently; "her aching muscles forgotten she danced all night"; "he was scolded for his forgotten chores"
HACKNEYED


Repeated too often; overfamiliar through overuse; "bromidic sermons"; "his remarks were trite and commonplace"; "hackneyed phrases"; "a stock answer"; "repeating threadbare jokes"; "parroting some timeworn axiom"; "the trite metaphor `hard as nails'"
OBSOLESCE


Become obsolete, fall into disuse; "This word has not obsolesced, although it is rarely used"
OLDSTYLED

OUTOFDATE
OUTOFGEAR


Not having gears engaged; "threw the machine's pinion out of gear"
RENOUNCED

10 Letters
ANTIQUATED
So extremely old as seeming to belong to an earlier period; "a ramshackle antediluvian tenement"; "antediluvian ideas"; "archaic laws"
ONTHESHELF

OUTOFSTYLE

PASSEDAWAY

SUPERSEDED

UNEMPLOYED
People who are involuntarily out of work (considered as a group); "the long-term unemployed need assistance"
11 Letters
OBSOLESCENT


Becoming obsolete
OFFTHEFIELD

12 Letters
ANTEDILUVIAN


Any of the early patriarchs who lived prior to the Noachian deluge
DISCONTINUED


Stopped permanently or temporarily; "discontinued models"; "a discontinued magazine"; "a discontinued conversation"
HORSDECOMBAT

OLDFASHIONED


A cocktail made of whiskey and bitters and sugar with fruit slices
OUTOFFASHION

PENSIONEDOFF

RELINQUISHED


That has been withdrawn or retreated from
SUPERANNUATE


Retire or become ineligible because of old age or infirmity
13 Letters
DEADANDBURIED

IRRECOVERABLE


Incapable of being recovered or regained
SUPERANNUATED
Too old to be useful; "He left the house...for the support of twelve superannuated wool carders"- Anthony Trollope
14 Letters
BEHINDTHETIMES

GONEGLIMMERING

NOTWORTHSAVING

15 Letters
OUTOFCOMMISSION

OUTOFTHERUNNING

Contribute an answer
We do our best to have all the answers for Obsolete . If you have an answer not listed above please take a moment to contribute it to help others.