Crossword Puzzle Solver
Crossword Solver
We've been one of the leading crossword puzzle solver's for over 6 years and during this time have built a database of over 3,000,000 crossword clues and answers.
Our site is completely free to use and allows everyone to view new and historical crossword solutions from a range of popular crossword publications from around the world.
Please help us grow by joining our community and sharing our website with friends and family.
Top Contributors - Last 30 Days

Surinder Sobti
1112

Chris Roberson
482

josie
1
Top Contributors - Last 7 Days

Surinder Sobti
250

Chris Roberson
116
Help Requests
Can you help answer the following help requests? Can't find the answer you are looking for? post a help request and let our community help you.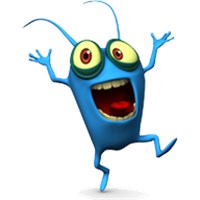 Y1SNYQZX (1)
CpjJwWHV is looking for an answer to Y1sNyqzx (1) and wrote:
1
1? - Chris Roberson
Stuck on a clue and can't find your answer on our site?