Girl's name

Crossword Clue & Answers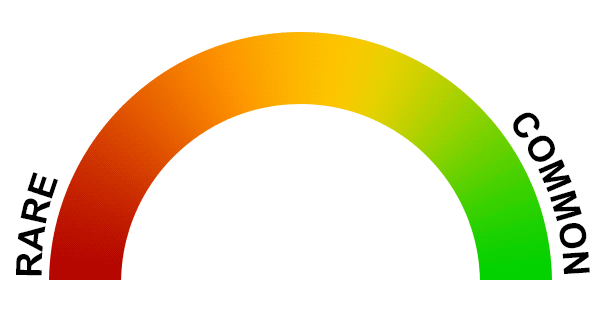 26 November 2021
Last seen in: Evening Standard Easy Crossword
We found 126 answers for the crossword clue 'Girl's name', the most recent of which was seen in the Evening Standard Easy Crossword.
This clue looks to be a standard clue as in it's a NON-CRYPTIC crossword based on the publications in which we have recently seen it.
We have given Girl's name a popularity rating of 'Very Common' because it has featured in a numerous crossword publications and has multiple answers.
Girl's name is a 2 word phrase featuring 11 letters.
We most recently saw this clue in 'Evening Standard Easy Crossword' on Wednesday, 17 November 2021 with the answer being SUSAN, we also found SUSAN to be the most popular answer for this clue.
We've seen this clue in the following publications:
Crossword Answers
3 Letters
ADA
An enzyme found in mammals that can catalyze the deamination of adenosine into inosine and ammonia; "ADA deficiency can lead to one form of severe combined immunodeficiency disease"; "the gene encoding ADA was one of the earlier human genes to be isolated and cloned for study"
AMY
ANN
EVA
EVE
The latter part of the day (the period of decreasing daylight from late afternoon until nightfall); "he enjoyed the evening light across the lake"
FAY
A small being, human in form, playful and having magical powers
IDA
An agency of the United Nations affiliated with the World Bank
KAY
KIM
MAE
MEL
MIA
PIA
Perennial herb of East Indies to Polynesia and Australia; cultivated for its large edible root yielding Otaheite arrowroot starch
SUE
Institute legal proceedings against; file a suit against; "He was warned that the district attorney would process him"; "She actioned the company for discrimination"
VAL
ZOE
4 Letters
ANNA
A former copper coin of Pakistan and India
ANNE
Queen of England and Scotland and Ireland; daughter if James II and the last of the Stuart monarchs; in 1707 she was the last English ruler to exercise the royal veto over parliament (1665-1714)
BETH
The 2nd letter of the Hebrew alphabet
EDNA
ELLA
ELMA
EMMA
ENID
A town in north central Oklahoma
ESME
EVIE
FIFI
JEAN
(usually plural) close-fitting trousers of heavy denim for manual work or casual wear
JOAN
KATE
LISA
MARY
The mother of Jesus; Christians refer to her as the Virgin Mary; she is especially honored by Roman Catholics
MAUD
MYRA
NORA
OLGA
RITA
RUTH
A book of the Old Testament that tells the story of Ruth who was not an Israelite but who married an Israelite and who stayed with her mother-in-law Naomi after her husband died
TESS
TINA
VERA
5 Letters
AGNES
ALICE
ANITA
ANNIE
APRIL
The month following March and preceding May
BELLA
BERYL
The chief source of beryllium; colored transparent varieties are valued as gems
CAROL
A joyful song (usually celebrating the birth of Christ)
CHLOE
DIANA
English aristocrat who was the first wife of Prince Charles; her death in an automobile accident in Paris produced intense national mourning (1961-1997)
EDITH
ELENA
ELLEN
EMILY
ESTEL
ETHEL
GRACE
(Christian theology) a state of sanctification by God; the state of one who is under such divine influence; "the conception of grace developed alongside the conception of sin"; "it was debated whether saving grace could be obtained outside the membership of the church"; "the Virgin lived in a state of grace"
GRETA
HAZEL
A shade of brown that is yellowish or reddish; it is a greenish shade of brown when used to describe the color of someone's eyes
HELEN
(Greek mythology) the beautiful daughter of Zeus and Leda who was abducted by Paris; the Greek army sailed to Troy to get her back which resulted in the Trojan War
IRENE
JANET
JULIA
JULIE
KAREN
The Tibeto-Burman language spoken in the Thailand and Burmese borderlands
LAURA
LINDA
MABEL
MARIA
A dark region of considerable extent on the surface of the moon
NADIA
NAOMI
The mother-in-law of Ruth whose story is told in the Book of Ruth in the Old Testament
NORMA
A small constellation in the southern hemisphere near Lupus and Ara in the Milky Way
PAULA
RHODA
SADIE
SALLY
A venture off the beaten path; "a sally into the wide world beyond his home"
SANDY
Of hair color; pale yellowish to yellowish brown; "flaxen locks"
SARAH
(Old Testament) the wife of Abraham and mother of Isaac
SONIA
SUSAN
TESSA
WENDY
6 Letters
AGATHA
ALISON
AMELIA
Congenital absence of an arm or leg
ANGELA
ARETHA
BERTHA
BESSIE
BRENDA
CONNIE
DAPHNE
Any of several ornamental shrubs with shiny mostly evergreen leaves and clusters of small bell-shaped flowers
DENISE
EILEEN
ESTHER
An Old Testament book telling of a beautiful Jewess who became queen of Persia and saved her people from massacre
EUNICE
HILARY
IMOGEN
INGRID
LESLIE
LOUISE
NICOLA
SERENA
SHARON
SOPHIA
STELLA
United States minimalist painter (born in 1936)
SYLVIA
TERESA
Indian nun and missionary in the Roman Catholic Church (born of Albanian parents in what is now Macedonia); dedicated to helping the poor in India (1910-1997)
7 Letters
ANNETTE
CAMILLA
CECILIA
CYNTHIA
(Greek mythology) the virgin goddess of the hunt and the Moon; daughter of Leto and twin sister of Apollo; identified with Roman Diana
ELEANOR
LETITIA
NATALIE
PHYLLIS
THERESA
Indian nun and missionary in the Roman Catholic Church (born of Albanian parents in what is now Macedonia); dedicated to helping the poor in India (1910-1997)
VANESSA
Painted beauty and red admiral
8 Letters
MADELINE
MARGARET
PATRICIA
PENELOPE
A genus of guans (turkey-like arboreal birds valued as game and food birds)
PRUNELLA
Type genus of the Prunellidae
ROSEMARY
Extremely pungent leaves used fresh or dried as seasoning for especially meats
9 Letters
ELIZABETH
Queen of England from 1558 to 1603; daughter of Henry VIII and Anne Boleyn; she succeeded Mary I (who was a Catholic) and restored Protestantism to England; during her reign Mary Queen of Scots was executed and the Spanish Armada was defeated; her reign was marked by prosperity and literary genius (1533-1603)
Contribute an answer
We do our best to have all the answers for Girl's name . If you have an answer not listed above please take a moment to contribute it to help others.