Fruit

Crossword Clue & Answers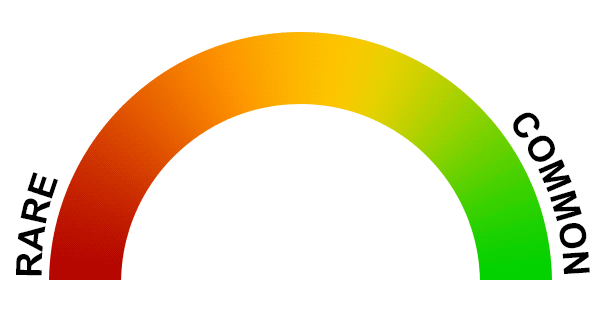 3 December 2021
Last seen in: Evening Standard Quick Crossword
We found 80 answers for the crossword clue 'Fruit', the most recent of which was seen in the Evening Standard Quick Crossword.
This clue looks to be a standard clue as in it's a NON-CRYPTIC crossword based on the publications in which we have recently seen it.
We have given Fruit a popularity rating of 'Very Common' because it has featured in a numerous crossword publications and has multiple answers.
As well as being a clue we've also seen Fruit as an answer itself some 130 times.
Fruit is a single word clue made up of 5 letters.
We most recently saw this clue in 'Evening Standard Quick Crossword' on Wednesday, 08 December 2021 with the answer being NUT, but the most popular answer for this clue is MELON.
We've seen this clue in the following publications:
Definitions and usage
Before we get to our crossword answers for 'Fruit', take a look at the definitions and example uses below, sometimes these help you think of different words or phrases that are common to 'Fruit' and give you a hint.
An amount of a product
The consequence of some effort or action; "he lived long enough to see the fruit of his policies"
The ripened reproductive body of a seed plant
Cause to bear fruit
Bear fruit; "the trees fruited early this year"
Crossword Answers
2 Letters
TN
A state in east central United States
3 Letters
FIG
Fleshy sweet pear-shaped yellowish or purple multiple fruit eaten fresh or preserved or dried
HAW
The nictitating membrane of a horse
NUT
Egyptian goddess of the sky
4 Letters
DATE
Sweet edible fruit of the date palm with a single long woody seed
GAGE
A measuring instrument for measuring and indicating a quantity such as the thickness of wire or the amount of rain etc.
KIWI
Nocturnal flightless bird of New Zealand having a long neck and stout legs; only surviving representative of the order Apterygiformes
LIME
The green acidic fruit of any of various lime trees
PEAR
Sweet juicy gritty-textured fruit available in many varieties
PLUM
A highly desirable position or assignment; "a political plum"
POME
A fleshy fruit (apple or pear or related fruits) having seed chambers and an outer fleshy part
SLOE
Small sour dark purple fruit of especially the Allegheny plum bush
STAR
The topology of a network whose components are connected to a hub
UGLI
Large sweet juicy hybrid between tangerine and grapefruit having a thick wrinkled skin
5 Letters
APPLE
Fruit with red or yellow or green skin and sweet to tart crisp whitish flesh
BERRY
Any of numerous small and pulpy edible fruits; used as desserts or in making jams and jellies and preserves
DATES
EATER
Any green goods that are good to eat; "these apples are good eaters"
GRAPE
A cluster of small projectiles fired together from a cannon to produce a hail of shot
GUAVA
Tropical fruit having yellow skin and pink pulp; eaten fresh or used for e.g. jellies
JAFFA
A port in western Israel on the Mediterranean; incorporated into Tel Aviv in 1950
LEEON
LEMON
A strong yellow color
LIMES
MANGO
Large oval tropical fruit having smooth skin, juicy aromatic pulp, and a large hairy seed
MELON
Any of numerous fruits of the gourd family having a hard rind and sweet juicy flesh
OLIVE
A yellow-green color of low brightness and saturation
PEACH
A shade of pink tinged with yellow
PEARS
PLUMS
YIELD
Production of a certain amount
6 Letters
ALMOND
Oval-shaped edible seed of the almond tree
APPLES
BANANA
Elongated crescent-shaped yellow fruit with soft sweet flesh
CHERRY
A red fruit with a single hard stone
CITRUS
Any of numerous fruits of the genus Citrus having thick rind and juicy pulp; grown in warm regions
DAMSON
Dark purple plum of the damson tree
GRAPES
LEMONS
LYCHEE
Chinese fruit having a thin brittle shell enclosing a sweet jellylike pulp and a single seed; often dried
MEDLAR
A South African globular fruit with brown leathery skin and pithy flesh having a sweet-acid taste
ORANGE
Round yellow to orange fruit of any of several citrus trees
PAPAYA
Tropical American shrub or small tree having huge deeply palmately cleft leaves and large oblong yellow fruit
QUINCE
Aromatic acid-tasting pear-shaped fruit used in preserves
RAISIN
Dried grape
RESULT
A statement that solves a problem or explains how to solve the problem; "they were trying to find a peaceful solution"; "the answers were in the back of the book"; "he computed the result to four decimal places"
TOMATO
Native to South America; widely cultivated in many varieties
7 Letters
APRICOT
A shade of pink tinged with yellow
AVOCADO
A pear-shaped tropical fruit with green or blackish skin and rich yellowish pulp enclosing a single large seed
BANANAS
DAMSONS
ORANGES
PEACHES
PRODUCT
An artifact that has been created by someone or some process; "they improve their product every year"; "they export most of their agricultural production"
PUMPKIN
Usually large pulpy deep-yellow round fruit of the squash family maturing in late summer or early autumn
RHUBARB
Long pinkish sour leafstalks usually eaten cooked and sweetened
SATSUMA
Medium-sized largely seedless mandarin orange with thin smooth skin
8 Letters
APRICOTS
MANDARIN
The dialect of Chinese spoken in Beijing and adopted as the official language for all of China
TAMARIND
Large tropical seed pod with very tangy pulp that is eaten fresh or cooked with rice and fish or preserved for curries and chutneys
TOMATOES
9 Letters
CRABAPPLE
Small sour apple; suitable for preserving; "crabapples make a tangy jelly"
GREENGAGE
Sweet green or greenish-yellow variety of plum
NECTARINE
Variety or mutation of the peach bearing fruit with smooth skin and (usually) yellow flesh
PERSIMMON
Orange fruit resembling a plum; edible when fully ripe
PINEAPPLE
Large sweet fleshy tropical fruit with a terminal tuft of stiff leaves; widely cultivated
RASPBERRY
A cry or noise made to express displeasure or contempt
TANGERINE
A reddish to vivid orange color
10 Letters
BLACKBERRY
Bramble with sweet edible black or dark purple berries that usually do not separate from the receptacle
CLEMENTINE
A mandarin orange of a deep reddish orange color and few seeds
GOOSEBERRY
Currant-like berry used primarily in jams and jellies
REDCURRANT
Small red berries used primarily in jams and jellies
STRAWBERRY
A soft red birthmark
WATERMELON
Large oblong or roundish melon with a hard green rind and sweet watery red or occasionally yellowish pulp
11 Letters
POMEGRANATE
Shrub or small tree native to southwestern Asia having large red many-seeded fruit
RASPBERRIES
12 Letters
BLACKBERRIES
BLACKCURRANT
Small black berries used in jams and jellies
STRAWBERRIES
VICTORIAPLUM
A large red plum served as dessert
Contribute an answer
We do our best to have all the answers for Fruit . If you have an answer not listed above please take a moment to contribute it to help others.