Boy's name

Crossword Clue & Answers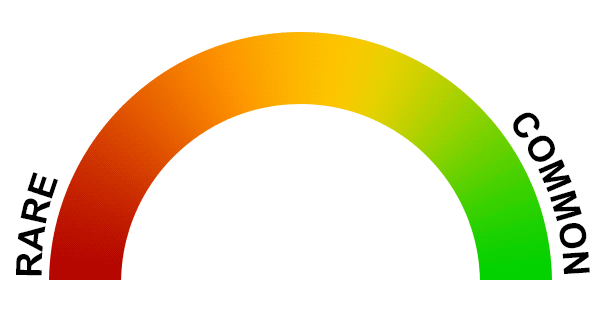 26 November 2021
Last seen in: Evening Standard Easy Crossword
We found 101 answers for the crossword clue 'Boy's name', the most recent of which was seen in the Evening Standard Easy Crossword.
This clue looks to be a standard clue as in it's a NON-CRYPTIC crossword based on the publications in which we have recently seen it.
We have given Boy's name a popularity rating of 'Very Common' because it has featured in a numerous crossword publications and has multiple answers.
Boy's name is a 2 word phrase featuring 10 letters.
We most recently saw this clue in 'Evening Standard Easy Crossword' on Wednesday, 01 December 2021 with the answer being ROSS, but the most popular answer for this clue is TED.
We've seen this clue in the following publications:
Crossword Answers
3 Letters
BEN
A mountain or tall hill; "they were climbing the ben"
DAN
ELI
IAN
JOE
LEE
United States striptease artist who became famous on Broadway in the 1930s (1914-1970)
LEN
LEO
A zodiacal constellation in northern hemisphere between Cancer and Virgo
LES
ROB
Rip off; ask an unreasonable price
ROD
Any rod-shaped bacterium
ROY
SAM
A guided missile fired from land or shipboard against an airborne target
SID
TED
A tough youth of 1950's and 1960's wearing Edwardian style clothes
TIM
TOM
Male turkey
4 Letters
ADAM
Street names for methylenedioxymethamphetamine
ALAN
ALEC
CARL
ERIC
FRED
IAIN
IVOR
JACK
Male donkey
JOHN
A room or building equipped with one or more toilets
LIAM
MATT
The property of having little or no contrast; lacking highlights or gloss
NEIL
NOEL
Period extending from Dec. 24 to Jan. 6
OTIS
Type genus of the Otididae: European bustard
PAUL
(New Testament) a Christian missionary to the Gentiles; author of several Epistles in the New Testament; even though Paul was not present at the Last Supper he is considered an Apostle; "Paul's name was Saul prior to his conversion to Christianity"
PETE
ROSS
American seamstress said to have made the first American flag at the request of George Washington (1752-1836)
SEAN
5 Letters
AARON
(Old Testament) elder brother of Moses and first high priest of the Israelites; created the golden calf
ANDRE
BILLY
A short stout club used primarily by policemen
BORIS
BRIAN
BRUCE
King of Scotland from 1306 to 1329; defeated the English army under Edward II at Bannockburn and gained recognition of Scottish independence (1274-1329)
CECIL
CLIFF
A steep high face of rock; "he stood on a high cliff overlooking the town"; "a steep drop"
COLIN
CRAIG
DANNY
DAVID
French neoclassical painter who actively supported the French Revolution (1748-1825)
DENIS
ENOCH
ERNIE
ERROL
GAVIN
GILES
HENRY
United States physicist who studied electromagnetic phenomena (1791-1878)
ISAAC
(Old Testament) the second patriarch; son of Abraham and Sarah who was offered by Abraham as a sacrifice to God; father of Jacob and Esau
JAMES
A New Testament book attributed to Saint James the Apostle
KENNY
KEVIN
LANCE
A surgical knife with a pointed double-edged blade; used for punctures and small incisions
LENNY
LEWIS
United States labor leader who was president of the United Mine Workers of America from 1920 to 1960 and president of the Congress of Industrial Organizations from 1935 to 1940 (1880-1969)
LOUIS
United States prizefighter who was world heavyweight champion for 12 years (1914-1981)
MARTI
Cuban poet and revolutionary who fought for Cuban independence from Spain (1853-1895)
NIGEL
PETER
Obscene terms for penis
RALPH
ROBIN
Small Old World songbird with a reddish breast
ROGER
RONAN
SCOTT
United States slave who sued for liberty after living in a non-slave state; caused the Supreme Court to declare the Missouri Compromise unconstitutional (1795?-1858)
SIMON
United States playwright noted for light comedies (born in 1927)
STEVE
TERRY
A pile fabric (usually cotton) with uncut loops on both sides; used to make bath towels and bath robes
6 Letters
ALFRED
King of Wessex; defeated the Vikings and encouraged writing in English (849-899)
ANDREW
(New Testament) disciple of Jesus; brother of Peter; patron saint of Scotland
ARTHUR
Elected vice president and became 21st President of the United States when Garfield was assassinated (1830-1886)
EDWARD
King of England from 1272 to 1307; conquered Wales (1239-1307)
ERNEST
GEORGE
King of Great Britain and Ireland and emperor of India from 1936 to 1947; he succeeded Edward VIII (1895-1952)
GORDON
GRAEME
GRAHAM
Flour made by grinding the entire wheat berry including the bran; (`whole meal flour' is British usage)
JUSTIN
NORMAN
An inhabitant of Normandy
OLIVER
United States jazz musician who influenced the style of Louis Armstrong (1885-1938)
PHILIP
Englishman and husband of Elizabeth II (born 1921)
ROBERT
United States parliamentary authority and author (in 1876) of Robert's Rules of Order (1837-1923)
STEVEN
THOMAS
Welsh poet (1914-1953)
WARREN
A colony of rabbits
7 Letters
CHARLES
A river in eastern Massachusetts that empties into Boston Harbor and that separates Cambridge from Boston
ISIDORE
KENNETH
MATTHEW
(New Testament) disciple of Jesus; traditionally considered to be the author of the first Gospel
RICHARD
STEPHEN
English writer (1832-1904)
TIMOTHY
A disciple of Saint Paul who became the leader of the Christian community at Ephesus
WILLIAM
ZACHARY
8 Letters
BENJAMIN
(Old Testament) the youngest and best-loved son of Jacob and Rachel and one of the twelve forebears of the tribes of Israel
Contribute an answer
We do our best to have all the answers for Boy's name . If you have an answer not listed above please take a moment to contribute it to help others.