Bird

Crossword Clue & Answers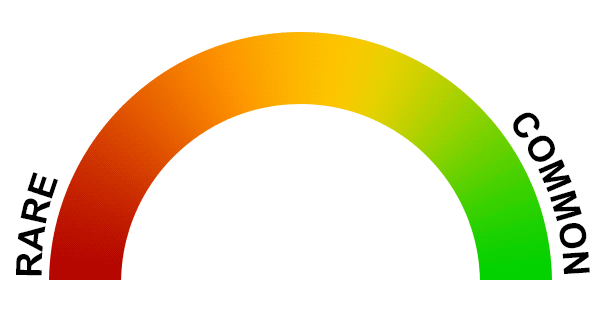 3 December 2021
Last seen in: Evening Standard Easy Crossword
We found 120 answers for the crossword clue 'Bird', the most recent of which was seen in the Evening Standard Easy Crossword.
This clue looks to be a standard clue as in it's a NON-CRYPTIC crossword based on the publications in which we have recently seen it.
We have given Bird a popularity rating of 'Very Common' because it has featured in a numerous crossword publications and has multiple answers.
As well as being a clue we've also seen Bird as an answer itself some 286 times.
Bird is a single word clue made up of 4 letters.
We most recently saw this clue in 'Evening Standard Easy Crossword' on Friday, 10 December 2021 with the answer being EMU, we also found EMU to be the most popular answer for this clue.
We've seen this clue in the following publications:
Definitions and usage
Before we get to our crossword answers for 'Bird', take a look at the definitions and example uses below, sometimes these help you think of different words or phrases that are common to 'Bird' and give you a hint.
Warm-blooded egg-laying vertebrates characterized by feathers and forelimbs modified as wings
The flesh of a bird or fowl (wild or domestic) used as food
A cry or noise made to express displeasure or contempt
Watch and study birds in their natural habitat
Badminton equipment consisting of a ball of cork or rubber with a crown of feathers
Informal terms for a (young) woman
Anagrams
We found 1 anagrams for the word 'Bird'.
drib A small indefinite quantity (especially of a liquid); "he had a drop too much to drink"; "a drop of each sample was analyzed"; "there is not a drop of pity in that man"; "years afterward, they would pay the blood-money, driblet by driblet"--Kipling
Crossword Answers
3 Letters
BOO
A cry or noise made to express displeasure or contempt
EMU
Large Australian flightless bird similar to the ostrich but smaller
FLU
An acute febrile highly contagious viral disease
HEN
Adult female bird
JAY
Crested largely blue bird
OWL
Nocturnal bird of prey with hawk-like beak and claws and large head with front-facing eyes
TIT
Small insectivorous birds
4 Letters
COCK
Adult male bird
CROW
Black birds having a raucous call
DAME
A woman of refinement; "a chauffeur opened the door of the limousine for the grand lady"
DODO
Extinct heavy flightless bird of Mauritius related to pigeons
DOLL
A small replica of a person; used as a toy
DOVE
An emblem of peace
FOWL
A domesticated gallinaceous bird thought to be descended from the red jungle fowl
HISS
A fricative sound (especially as an expression of disapproval); "the performers could not be heard over the hissing of the audience"
HOOT
A loud raucous cry (as of an owl)
IBIS
Wading birds of warm regions having long slender down-curved bills
KITE
Any of several small graceful hawks of the family Accipitridae having long pointed wings and feeding on insects and small animals
KIWI
Nocturnal flightless bird of New Zealand having a long neck and stout legs; only surviving representative of the order Apterygiformes
LARK
Any carefree episode
LOVE
Have sexual intercourse with; "This student sleeps with everyone in her dorm"; "Adam knew Eve"; "Were you ever intimate with this man?"
RAZZ
A cry or noise made to express displeasure or contempt
RHEA
Smaller of two tall fast-running flightless birds similar to ostriches but three-toed; found from Peru to Strait of Magellan
TERN
Small slender gull having narrow wings and a forked tail
WREN
Any of several small active brown birds of the northern hemisphere with short upright tails; they feed on insects
5 Letters
BRAIN
That which is responsible for one's thoughts and feelings; the seat of the faculty of reason; "his mind wandered"; "I couldn't get his words out of my head"
CHICK
Young bird especially of domestic fowl
CRANE
Large long-necked wading bird of marshes and plains in many parts of the world
EAGLE
Any of various large keen-sighted diurnal birds of prey noted for their broad wings and strong soaring flight
EGRET
Any of various usually white herons having long plumes during breeding season
FINCH
Any of numerous small songbirds with short stout bills adapted for crushing seeds
FLIER
Someone who operates an aircraft
GOOSE
Flesh of a goose (domestic or wild)
GREBE
Small compact-bodied almost completely aquatic bird that builds floating nests; similar to loons but smaller and with lobate rather than webbed feet
HERON
Grey or white wading bird with long neck and long legs and (usually) long bill
MACAW
Long-tailed brilliantly colored parrot of Central America and South America; among the largest and showiest of parrots
MINER
Laborer who works in a mine
OUSEL
Common black European thrush
OUZEL
Common black European thrush
OWLET
Young owl
QUAIL
Small gallinaceous game birds
RAVEN
Large black bird with a straight bill and long wedge-shaped tail
ROBIN
Small Old World songbird with a reddish breast
SKIRT
Form the edge of
SNIPE
A gunshot from a concealed location
SNORT
A disrespectful laugh
STORK
Large mostly Old World wading birds typically having white-and-black plumage
SWIFT
Common western lizard; seen on logs or rocks
WENCH
Frequent prostitutes
6 Letters
AVOCET
Long-legged web-footed black-and-white shorebird with slender upward-curving bill
BIRDIE
(golf) a score of one stroke under par on a hole
CANARY
A female singer
CUCKOO
Any of numerous European and North American birds having pointed wings and a long tail
CURLEW
Large migratory shorebirds of the sandpiper family; closely related to woodcocks but having a down-curved bill
EAGLET
A young eagle
GROUSE
Popular game bird having a plump body and feathered legs and feet
HOOPOE
Any of several crested Old World birds with a slender downward-curved bill
LINNET
Small Old World finch whose male has a red breast and forehead
MAGPIE
Long-tailed black-and-white crow that utters a raucous chattering call
MARTIN
Any of various swallows with squarish or slightly forked tail and long pointed wings; migrate around Martinmas
NESTER
A bird that has built (or is building) a nest
OSPREY
Large harmless hawk found worldwide that feeds on fish and builds a bulky nest often occupied for years
PARROT
Usually brightly colored zygodactyl tropical birds with short hooked beaks and the ability to mimic sounds
PEAHEN
Female peafowl
PEEWIT
Small olive-colored woodland flycatchers of eastern North America
PETREL
Relatively small long-winged tube-nosed bird that flies far from land
PIGEON
Wild and domesticated birds having a heavy body and short legs
PLOVER
Any of numerous chiefly shorebirds of relatively compact build having straight bills and large pointed wings; closely related to the sandpipers
PUFFIN
Any of two genera of northern seabirds having short necks and brightly colored compressed bills
THRUSH
Songbirds characteristically having brownish upper plumage with a spotted breast
TOMTIT
Widely distributed European titmouse with bright cobalt blue wings and tail and crown of the head
TOUCAN
Brilliantly colored arboreal fruit-eating bird of tropical America having a very large thin-walled beak
TURKEY
Large gallinaceous bird with fan-shaped tail; widely domesticated for food
7 Letters
BARNOWL
Mottled buff and white owl often inhabiting barns and other structures; important in rodent control
BITTERN
Relatively small compact tawny-brown heron with nocturnal habits and a booming cry; found in marshes
BLUETIT
Widely distributed European titmouse with bright cobalt blue wings and tail and crown of the head
BUSTARD
Large heavy-bodied chiefly terrestrial game bird capable of powerful swift flight; classified with wading birds but frequents grassy steppes
BUZZARD
The common European short-winged hawk
JACKDAW
Common black-and-grey Eurasian bird noted for thievery
KESTREL
Small Old World falcon that hovers in the air against a wind
LAPWING
Large crested Old World plover having wattles and spurs
OSTRICH
Fast-running African flightless bird with two-toed feet; largest living bird
PEACOCK
Male peafowl; having a crested head and very large fanlike tail marked with iridescent eyes or spots
PELICAN
Large long-winged warm-water seabird having a large bill with a distensible pouch for fish
RAZZING
A cry or noise made to express displeasure or contempt
SEAGULL
Mostly white aquatic bird having long pointed wings and short legs
SHUTTLE
Public transport that consists of a bus or train or airplane that plies back and forth between two points
SKYLARK
Brown-speckled European lark noted for singing while hovering at a great height
SPARROW
Small brownish European songbird
SWALLOW
Engulf and destroy; "The Nazis swallowed the Baltic countries"
WAGTAIL
Old World bird having a very long tail that jerks up and down as it walks
WARBLER
A small active songbird
8 Letters
HORNBILL
Bird of tropical Africa and Asia having a very large bill surmounted by a bony protuberance; related to kingfishers
NIGHTJAR
Mainly crepuscular or nocturnal nonpasserine birds with mottled greyish-brown plumage and large eyes; feed on insects
NUTHATCH
Any of various small short-tailed songbirds with strong feet and a sharp beak that feed on small nuts and insects
PARAKEET
Any of numerous small slender long-tailed parrots
PHEASANT
Flesh of a pheasant; usually braised
REDSTART
Flycatching warbler of eastern North America the male having bright orange on sides and wings and tail
STARLING
Gregarious birds native to the Old World
TITMOUSE
Small insectivorous birds
9 Letters
ALBATROSS
Large web-footed birds of the southern hemisphere having long narrow wings; noted for powerful gliding flight
BIRDWATCH
Watch and study birds in their natural habitat
BULLFINCH
Common European finch mostly black and white with red throat and breast
CHAFFINCH
Small European finch with a cheerful song
CORMORANT
Large voracious dark-colored long-necked seabird with a distensible pouch for holding fish; used in Asia to catch fish
CORNCRAKE
Common Eurasian rail that frequents grain fields
PARTRIDGE
Small Old World gallinaceous game birds
RASPBERRY
A cry or noise made to express displeasure or contempt
SPOONBILL
Wading birds having a long flat bill with a tip like a spoon
STONECHAT
Common European chat with black plumage and a reddish-brown breast
10 Letters
BRONXCHEER
A cry or noise made to express displeasure or contempt
KINGFISHER
Nonpasserine large-headed bird with a short tail and long sharp bill; usually crested and bright-colored; feed mostly on fish
MEADOWLARK
North American songbirds having a yellow breast
SANDMARTIN
Swallow of the northern hemisphere that nests in tunnels dug in clay or sand banks
TURTLEDOVE
Any of several Old World wild doves
WOODPECKER
Bird with strong claws and a stiff tail adapted for climbing and a hard chisel-like bill for boring into wood for insects
11 Letters
SHUTTLECOCK
Badminton equipment consisting of a ball of cork or rubber with a crown of feathers
12 Letters
HOMINGPIGEON
Pigeon trained to return home
YELLOWHAMMER
European bunting the male being bright yellow
15 Letters
ONEFINGERSALUTE
Contribute an answer
We do our best to have all the answers for Bird . If you have an answer not listed above please take a moment to contribute it to help others.